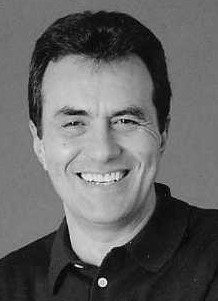 I specialize in high-tech, industrial, technical marketing, and corporate communications translations from English into Italian. I have > 24 years of experience as freelancer translating for direct clients (corporations/organizations) and translation agencies in the US and in Europe, either solo or managing a small team of translators.
My work covers a wide range of technical and technical marketing materials—including ads, brochures, catalogs, hardware/software documentation, infographics, company newsletters, patents, installation/operation/service manuals, press releases, slide presentations, video scripts, web sites, and white papers.
I translate in many technical fields, including automotive, computer hardware/software, engines, gear drives, heavy machinery and vehicles, hydraulic systems, machine/power tools, measurement/monitoring electronic instruments, motors, networking, optical instruments, packaging, paper machines, pumps, test equipment, turbines, uninterruptible power supplies, and web offset press machines.
I was born and raised in Palermo, Italy, where I earned a Laurea (Master's Degree) in Electronic Engineering and certification as a Professional Engineer. My education in the US includes a Master of Engineering and a Degree of Electrical Engineer from the University of Utah. I worked as R&D engineer in Italy and the United States.
I am a member of the American Translators Association (ATA), certified from English into Italian, and chair of the ATA Italian graders workgroup for the E>I certification exam. I have been a member of the Institute of Electrical and Electronics Engineers (IEEE ) since 1987 and I am a Senior Member of the Society for Technical Communication (STC).
If you need a copy of my resume please download it as PDF: Roberto Crivello resume
Please read my interview on technical translations from English into Italian with Luisa Carrada, author of Il mestiere di scrivere (The Craft of Writing), the first Italian web site on business writing.
I have published several articles in the ATA Chronicle on terminology and style in technical translations.
I am the author of two training modules on technical translation into Italian, written for ICoN (Italian Culture on the Net) Group. In partnership with three Italian universities, ICoN offers a Master in Translation modeled after the European Master's in Translation. Among university professors specialized in translation and world-class professional translators, IcoN decided that I was the person most suited to write about the various aspects of technical translation into Italian.
For two years I have written a column on translation (in Italian) for the web site of SIS (Servizio d'italiano scritto), a nonprofit association for the advancement of business writing in Italian established by the University of Venice.
From 2000 through 2006 I was editor of Tradurre, the newsletter of the Italian Language Division of the ATA. I also contributed a technical article to an Italian trade magazine.
Don't take chances for your translation projects. Tap the full range of capabilities that will assure you of the best possible results: native-fluency,  technical background in both English and Italian, accurate and consistent use of terminology, and good writing skills.
For a free, no-obligation cost estimate, contact:
Roberto Crivello, E.E., M.E.
ATA-Certified Translator (En->It)
IEEE Member, STC Senior Member
High-Tech, Industrial, Technical Marketing, and Corporate Communications Translations
dba Italian Technical Translations
Phone: 801-278-7757
skype: robertocrivello
e-mail: mail(at)robertocrivello.com
Copyright © 1998 – 2017, Roberto Crivello. All rights reserved.